Learning, Networking & Story-Sharing
Saturday, November 12, 2022
8:30 am – 5:00 pm
Sunday, November 13, 2022
9:00 am – 4:00 pm
Day 1: Learning, Networking and Story-Sharing
Saturday, November 12, 2022
NEW in 2022! Wellness Resource Space
On Saturday November 12, 2022, the Emerging Farmers Conference will host a wellness resource space offering resources on farm-specific strategies for physical and emotional resilience. This is an exciting, first-of-its-kind opportunity for farmers attending the conference. Topics will include drop-in small group sessions on physical challenges specific to farming, body awareness, injury recovery, emotional health, chronic pain, and additional topics guided by attendees.
Wellness programming will continue at Big River Farms through the help of Minnesota Department of Agriculture and Farm and Ranch Stress Assistance Program award no. 2021-70035-35461 from the USDA National Institute of Food and Agriculture to provide continued resources to farmers who traditionally face barriers to education and business resources, including immigrant farmers and farmers of color. Clinical Massage Therapist and farmer Laura Fredrickson has partnered with the Food Group with "Bend Don't Break" funds from MDA to create this space with interactive resources on a variety of mental and physical health topics..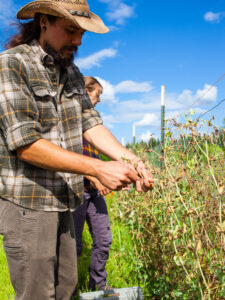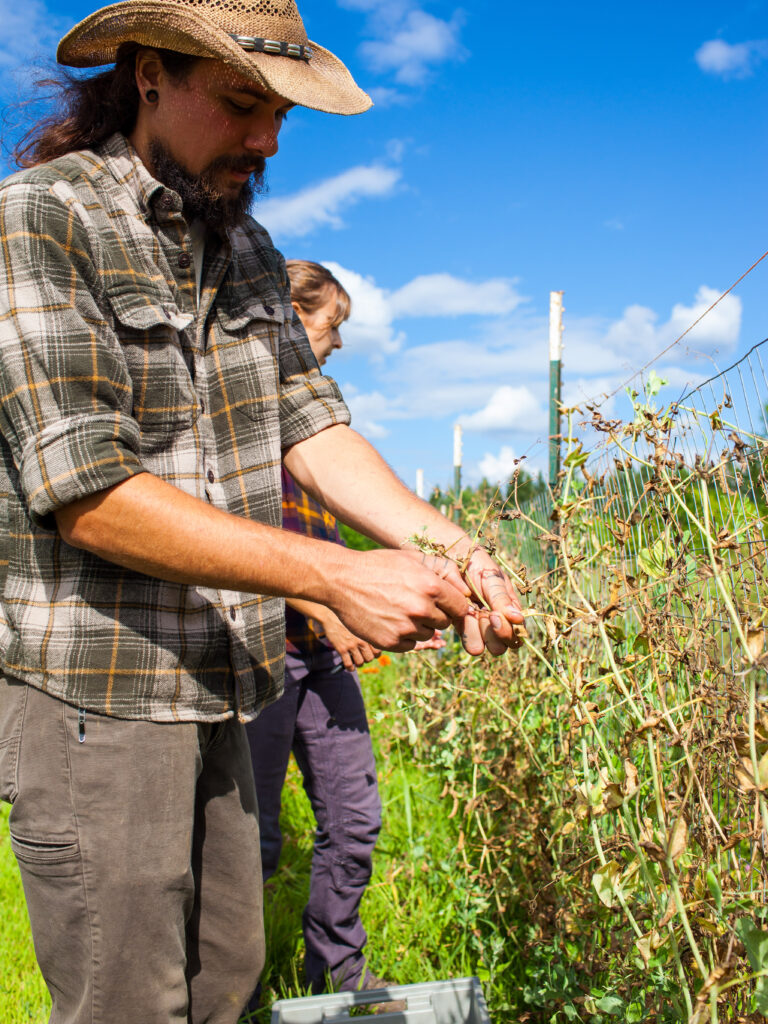 Life of a Nine-Fingered Farmer
Lucas is a young market farmer who is a descendant from the Oneida Nation of Wisconsin. He started his farming career after a devastating work accident 7 years ago. Listen in as he tells his story of overcoming that trauma through the help of the agricultural community around him to eventually build his own farming business.
Chelle's Kitchen: Chef Lachelle has been a dynamic force on the Twin Cities' food scene and is known for cooking globally inspired comfort food that thwarts unhealthy stereotypes and fuses in global flavors. 
Sunday, November 13, 2022
Join us for the first ever Emerging Farmers Conference Field Day, where you will have the opportunity for hands-on learning! The field day will begin at the University of Minnesota (UMN) St. Paul Campus. Meet and park at the Leatherdale Equine Center at 9:00 am. You will board a coach bus that will take you around the Twin Cities to explore food and agriculture opportunities in an urban setting. Choose from sessions, including a commercial kitchen tour at The Good Acre, urban hydroponics freight farm tour at North Market, and a hands-on microgreen demo at the UMN Greenhouses.
If you would like to join us for the field day on Sunday, please select the field day as an add-on ticket! Space is limited. CLICK HERE to add Field Day to your registration.
Choose two of the following sessions when you register:
PRESENTERS
Micah Helle (he/they) is the Food Systems Operations Manager at Pillsbury United Communities where he runs a Hydroponic Farm and farmer training program in North Minneapolis. On top of managing outgoing produce, Micah is also working on the back end inside North Market to intentionally source products from Emerging Farmers and Entrepreneurs in the metro to increase market access for all.
Mary Rogers (she/her) is an Associate Professor in the Department of Horticultural Science at the University of Minnesota. Mary's research encompasses organic fruit and vegetable production, controlled environment agriculture, urban agriculture, and integrated pest management. Mary actively collaborates with urban growers and community partners throughout her research, teaching, and extension programs. 
In this session we will build the story of LUV, while also learning and sharing about microgreens, what they are and why they are so special! We will also be exploring different ways to produce and consume microgreens! And finally, we will provide an opportunity for folks to plant their own microgreens and to join us for a virtual follow up after 2 weeks to reveal their finished products.
PRESENTERS
Richard Gordon is an urban farmer, founder and owner of LUV Microgreens LLC located South Minneapolis, Minnesota. Richard first developed an interest in urban farming in his hometown of South Central, Los Angeles during his earlier years of college after being introduced to vegetarianism and other alternative healthier lifestyle options. Richard moved to Minnesota in 2014 to pursue a career in urban farming. It wasn't long after that he began experimenting with microgreens and in 2021 LUV Microgreens was born. 
This field session will explore different avenues for extending your farming season through high tunnel production, storage, and value added products. You will first learn how high tunnels can be used to produce winter crops such as spinach, as well as cover crops to improve soil health and nutrient cycling. You will then get a behind-the-scenes look at The Good Acre's facility, discussing post harvest season extension.
PRESENTERS
Zach Dowd, The Good Acre
Julie Grossman, Professor of Horticulture at UMN
Leatherdale Equine Parking Lot
Hands-on microgreen planting
Travel back to parking lot
Leatherdale Equine Parking Lot
Hands-on microgreen planting
Travel back to parking lot
Leatherdale Equine Parking Lot
Travel back to parking lot