About the Emerging Farmers Conference
The annual Emerging Farmers Conference (formerly the Immigrant & Minority Farmers Conference) serves to advance the success and sustainability of farmers who traditionally face barriers to the education and resources necessary to build profitable agricultural businesses, including immigrant farmers and farmers of color.
This innovative conference focuses primarily on the needs and interests of these farmers, and supports their contributions to local economic development and building healthy communities. It does so by connecting farmers, farm advocates, educators, professionals, experts, and agency officials.
The Emerging Farmers Conference (EFC) is FREE for all farmers and language interpretation is available in Spanish, Hmong, Karen, Bhutanese, Vietnamese, and Somali. Interpretation is based on registration. (We do our best to accommodate all farmers, but cannot guarantee interpretation for last-minute registrations.)
The EFC is a program of Big River Farms. It is planned and hosted by a collaborative of farmers and volunteers, government, nonprofit, and University of Minnesota personnel.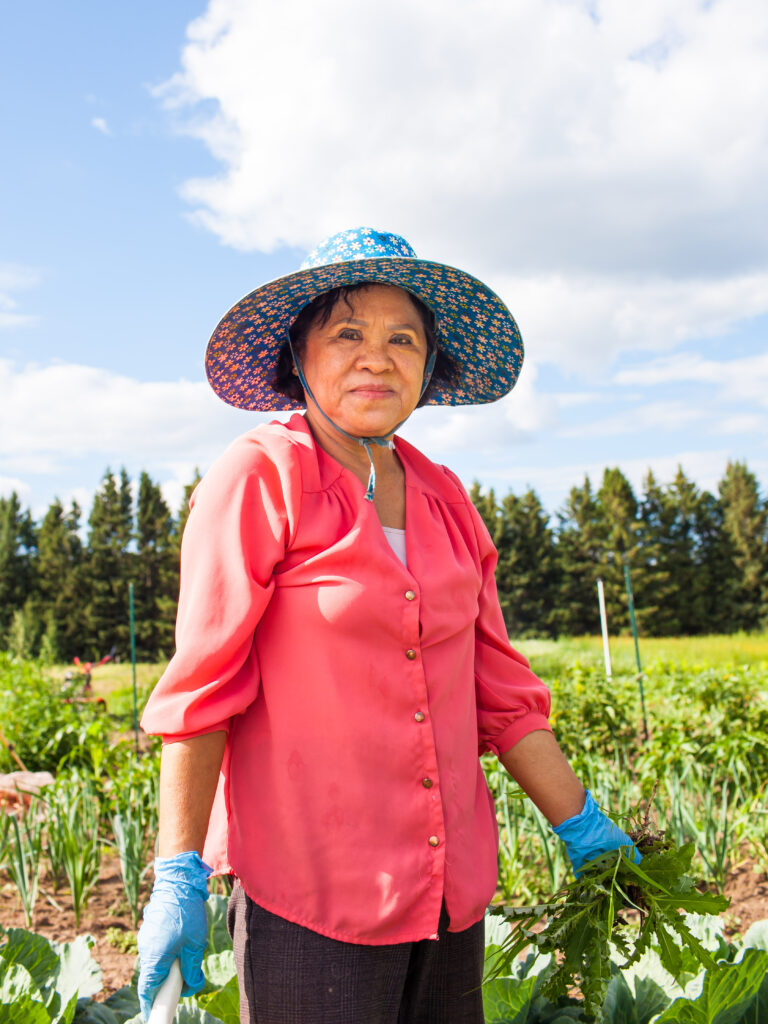 Farmer Advisory Committee
The Farmer Advisory Committee informs the Emerging Farmers Conference planning process of farmer needs. These members meet monthly to advise on content and outreach. Are you a farmer who is interested in joining the Farmer Advisory Committee for future conferences and events? Big River Farms bigriverfarms@thefoodgroupmn.org
Alberto Ortiz Former Big River Farms Farmer
Josie Trople Sharing Our Roots Farm
Lakisha Witter Live Organically Farm
Mallory Mitchell Yawelyahsi·Yò
Naima Dhore Naima's Farm
Tiffany LaShae
Kristin Thompson Tuttie Fruitties Farm
Lucas Humblet Yawelyahsi·Yò
Moses Momanyi Kilimo & Dawn2Dusk Farm
Nathanial Dioh Bethel Empowerment Farming Venture
The Emerging Farmers Conference is a collaborative event organized by local, state, and federal organizations, led by Big River Farms (a program of The Food Group). View the Virtual Exhibit Hall to learn more about partner organizations and sponsors. 
Bekah Kropp Big River Farms
Eli Goodwell Renewing the Countryside
Erika Resendiz Alonso Fond du Lac Tribal Community College
Kaitlyn Walsh
KaZoua Berry Big River Farms
Lucinda Winter Sustainable Farming Association
Nan Roberts Conference Volunteer (since year 1!)
Nikki Crowe Fond du Lac Reservation
Rodrigo Cala Cala Farm
Zoe Hollomon Midwest Farmers of Color Collective
Dan Mahoney Farm Service Agency
Eric Wilson Community Member
Hindolo Pakawa Sierra Leone Foundation for New Democracy
Karl Hakanson UMN Extension
Lillian Otieno MN Dept of Agriculture
Michael Chaney Project Sweetie Pie, Midwest Farmers of Color Collective
Natalie Hoidal UMN Extension
Pilar Ingram Land Stewardship Project
Shannon Kesner MN Dept of Agriculture