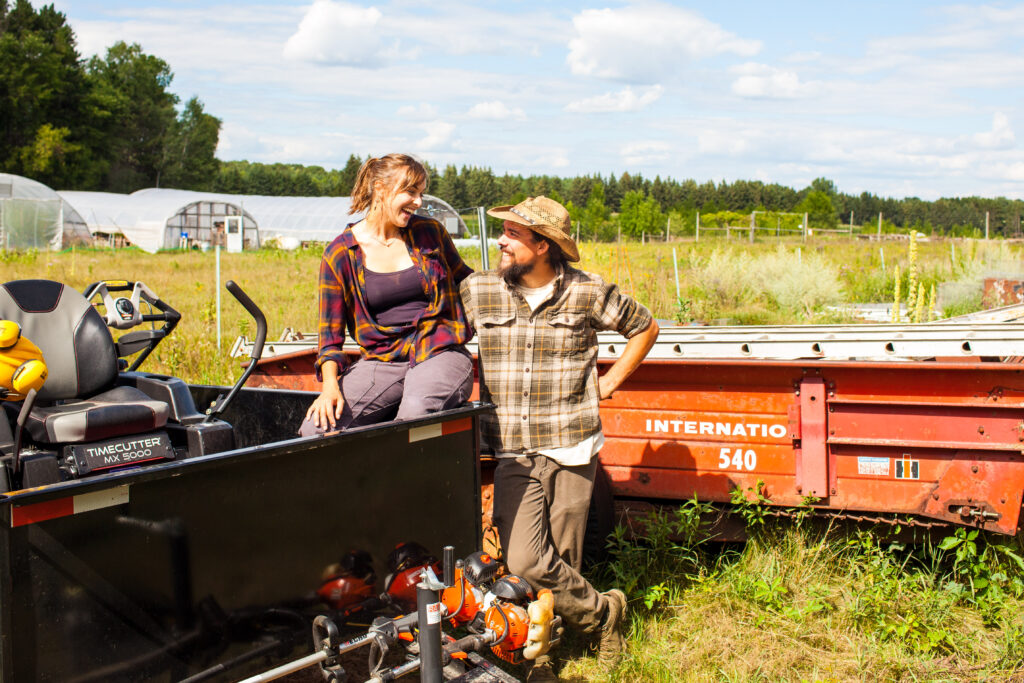 Yawelyahsi•Yó•  (Ya-well-yah-SEE-yo) is a partnership between two young farmers and seed keepers, Mallory Mitchell and Lucas Humblet. Yawelyahsi•Yó• is a word in Lucas's native language of Oneida that means 'good heart.' "We feel that we need to have a good heart, a good mind, and a good spirit when we're farming," Lucas explains, "we need a good heart to be able to take care of all the precious seeds that we have in our bundles. We need to have a good mind to be able to take care of the land that we are on. And we need to have a good spirit to continue the work that we're doing." 
A Good Heart
---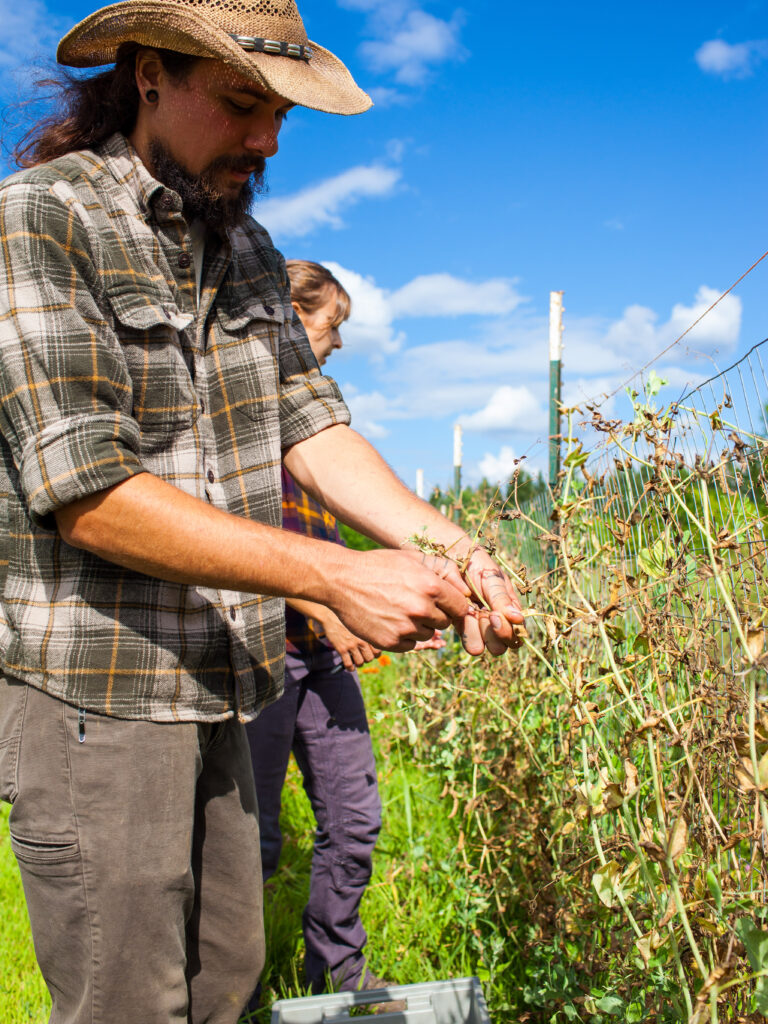 Yawelyahsi•Yó•'s mission is also to feed people. Farm-to-table food can be expensive, which leaves behind so many people. "People without the financial means to pay for expensive organic produce still deserve fresh, nutritious food," Mallory says. Lucas adds, "With the increased demand at local food shelves over the past couple years, the need is more present than ever." Yawelyahsi•Yó• offers Farm to Food Bank shares to purchase produce at a fair price that is then provided at no cost to folks who need it most. Their goal is to distribute half of the farm's harvest to local food banks for people who have been excluded from the farm-to-table movement for economic reasons.  
Mallory and Lucas started Yawelyahsi•Yó• to honor their seed collection. They grow more than 100 different varieties of vegetables, herbs, and flowers. The wide variety that Mallory and Lucas grow reflects the depth of their seed collection. "We want to honor and grow every seed to keep the seed line alive," Mallory explains, "we also want to provide a big variety for the people who eat our food."
A Good Mind
---
Starting a farm isn't easy. "Land access is of course the biggest challenge in general," Mallory says, "We wouldn't be able to farm if it weren't for incubator farms like Big River that offer us access to land." However, because Big River is an incubator farm, that also means farmers rotate through the program and the soil has been farmed intensively for many years. It's also challenging to build healthy soil because it's time consuming and expensive. "The soil is tired," Mallory says, "a lot has been asked of the soil and it's been farmed intensively for a long time." Yawelyahsi•Yó• uses regenerative practices. "We want to put more in [the soil] than we're taking," Mallory explains, "which is challenging because we've only been on this plot of land for 2 years."
When the soil is asking for rest, but farmers are in a position where they must maintain a certain level of production to sustain the farm, things get tough. Mallory and Lucas are working to reduce tillage on their farm, but that takes time and more labor-power. "We've been successful in making our farm a community space where we can welcome friends, family, volunteers, and other community members. "they've helped us with more labor intensive practices," she explains.
A Good Spirit
---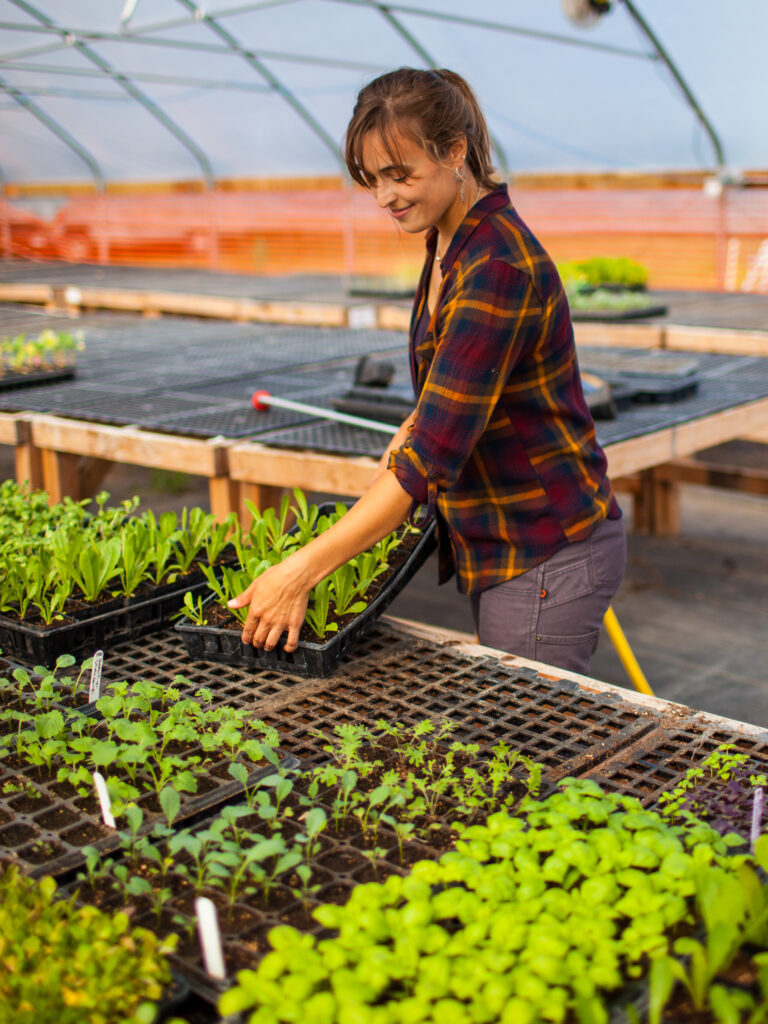 Harnessing the power of community on the farm is certainly cause for celebration. Farming was never meant to be done alone. Mallory expresses that she hopes to see more spaces that can facilitate real conversations at the Emerging Farmer's Conference. She feels it's important for "people to be themselves and be able to speak in their own language." "Nothing complicated," she says, "just create conditions where people feel comfortable to actually talk and then good stuff will happen!"